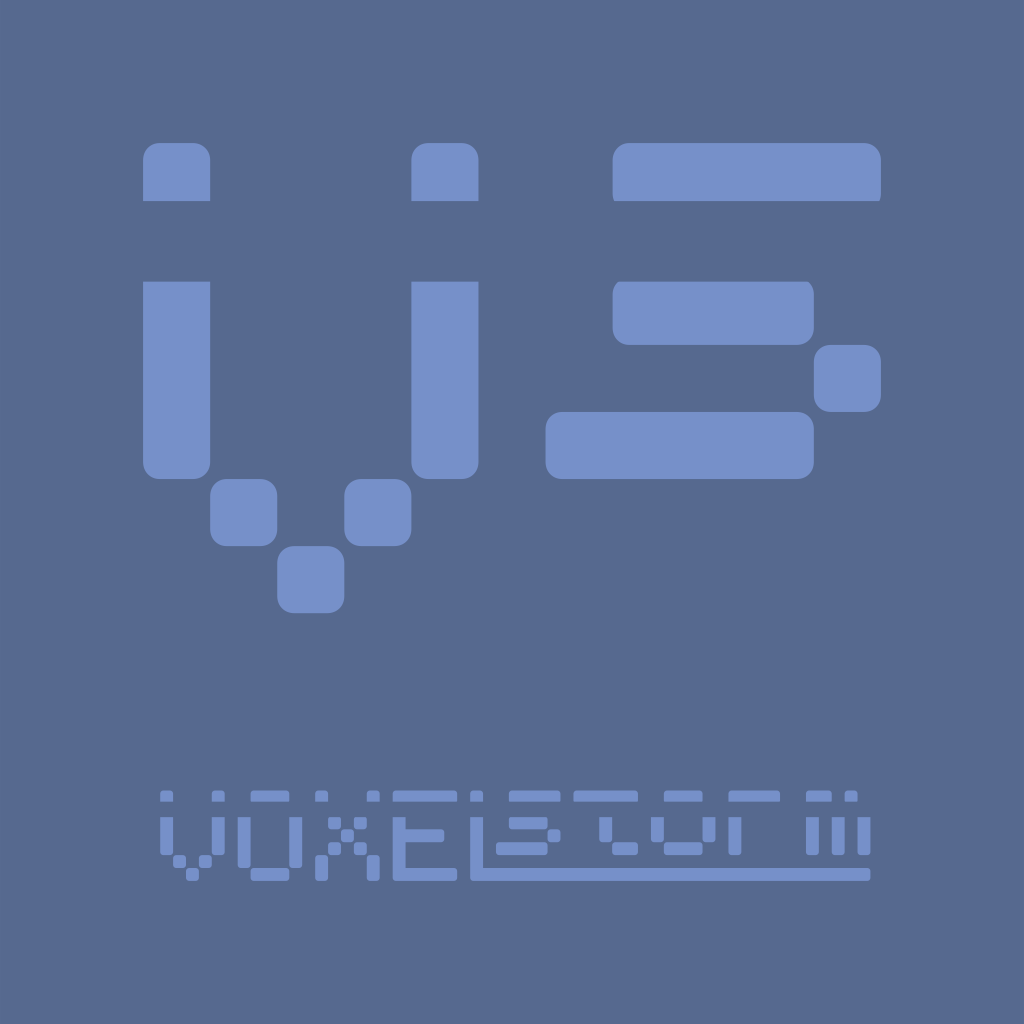 sphereFACE
sphereFACE is a retro-styled 3D vector shooter, wrapped around the inside of a sphere.
An unashamedly abstract shooter that ranges from slow, strategic sniping to frantic rock-dodging action, with roguelike elements of exploration, progression, discovery and permadeath.
GAMEPLAY
Destroy the "asteroids" in each sphere to unlock the hyperspace portals leading to other spheres, and navigate through a vast procedurally generated 3D space, homing in on the disturbance that woke you from slumber.
Sophisticated inertial flight dynamics on the inner surface of a sphere are difficult to master - agility, awareness and good reflexes are essential to survive.
Look freely around each sphere using mouselook, a controller, your keyboard, or even your VR headset.
Roguelike single-save system featuring permadeath.
Dark and twisted science fiction storyline.
Arcade style top-10 high score system.
Determine your own difficulty curve - progress cautiously and slowly, or charge in with guns blazing.
Stray too deep into the hyperspace tunnel network and it won't be long before you meet something that shoots back…
WEAPONS & POWERUPS
Collect and upgrade a variety of destructive and unusual weapons, such as the spreadGUN, gaussRIFLE, guidedROCKETS, spaceMINES, flameTHROWER and singularityCANNON.
Destroy "enemy" ships and catch their "powerups" to improve your weapons. That is what they are, right?
Fashion armour from smashed asteroid rock, and find movement augmentation devices such as reverseTHRUSTERS to improve your maneuverability.
Each weapon has its own strategy and learning curve, but the true sphereFACE master must learn to use them in concert with each other.
TECHNICAL
The game engine is completely custom built, which allows sphereFACE to have exactly the gameplay experience it needs with no limitations. The game is highly optimised and will run smoothly - even on that old notebook.
Fully configurable controls - bind any control to any key, mouse button, gamepad button or stick, joystick axis or even foot pedal; any combination of devices can be used to control the game.
Theme support - create and share a customised look for the game.
Simultaneous updates on Windows, Linux and macOS.
Ongoing development - new features and improvements added continuously, professional and highly responsive development team.
Get sphereFACE
---
sphereFACE Soundtrack
The official soundtrack for the retro-futuristic arcade game sphereFACE, available from voxelstorm.itch.io/sphereface
Ambient electronica mingles with deep techno and a sprinkling of chiptune.
A full album length original score, assembled by five independent artists working in collaboration across the globe.
There is also a limited run of Collector's edition CDs, a small number of which may still be available.
---
Credits
Game by

Eugene Hopkinson (SlowRiot)
John Turner (Norgg)

Original Music by

Jeremy Dumouchel
Dorian Pilato (DorianSRed)
James Hodson (HODSON)
Skin Walker
Thomas McKinney (Mellow Sub Machine)

Additional Programming by

Willem Mulder (14mRh4X0r)
Lukas Niederbremer (FliPPeh)
Sans-Culotte / fthtjyjy
Sam Volkihar
Henrik Danielsson (TwoD)
Jonathan Engeln (Tamok)
Thomas Massari (Rei)
Markus Stehr (bastetfurry)
Commutative Software
Imanol Hernández (XyLoNaMiyX)
Dan Elkouby (Streetwalrus)
Richard van Dijk (aeTIos)
Yan Lojek (FarmerJohn)
Akosmo
David Pertl
Fazekas Sándor-Imre

Events Assistance by

Rory Leech
Mike Byrne
Catriona Quin
Emily Von Brandrick

Additional Weapon Design by

Svetlana Hopkinson
Fred Levitan

Additional Enemy Design by
Sphere Names by

Lucas Hereld (duckman)
Elliot Fenwick

Beta Testers

Akinori Nagatani, James Mason Cox (Kampfer), Kurt Johann Klemm, Keera Takamiyashiro, Daniel Cassidy, Brody Finney, Eric "ShouTime" Chung, Christopher Flagg, Stephen Devera, Valery Strugov, Kevin Eby (AirmanKJE), Henrik Danielsson, Diane Holdgate, Austin Wonderly, Matthew L. Morgan (WiseFromWithin), Jonathan Scott (jonathanpanda), Matt (Twpsyn) Hill, Alex Carpentier, Lawrence Ore (JediOre), R Strait, Chris James, Jamie Law, Michael (Zydernn), deftonite, Asymmetric13, Jason Peacock, Keith "Keef" Day, Carlos Zapata (Zaphys), Kevin Maynes, Greg Hammond, Nils Roos (Rossi), Daniel Solie (SirMego), Adam Taenas (SnappyMuppetMan), Jason Jones (DarkDiplomat), Hog8oy, Thomas Hooper, diemadedrei, Ultimate Greatness, gravitymonkey, Frank Galatis (Cyd), Joseph Elkhorne, Lothar M Hassencamp, Travis Cottreau, Bryan Nagle, Humberto R. Baptista, Nick, Ben K., Peter Hurst (Tepic), That Darn Ted, Bryan Pope, Harrison Bergman, Thomas Danielsson, Evan Markowitz (techkid6), John M Gamble, Dale Scheetz, Edward Hart-Davis (Tedster), Catherine Woolley, Oscar Unwin (flamesies)

Additional support by

Christopher Howarth, Iain McNulty, James Hall (Bitlord), Graeme Booth, Adrian Thompson (ad3k), Mark Buckley, Will Jessop, Sammy Holden, Voxel, Jacob Hogan, Dan Whitehead, Steve Green, Tamok, Thoune, Mick, MultaeKappae, David Carter, Mike L., Del Benjamin, Patrick Grant, Kevin MacTavish, Ryan Edwards, Jurriaan Wittenberg, Philip Aaronson, Blarghedy, Isaiah Tanenbaum, Geoff Tidey, Jessica McBee, Olav Cleemann, Doug Simpson, Bob Cort, Gregory Franson, JJ, Peter Humphries, Ivan Lukianchuk, Jeremie Lariviere, Jim Burtoft, Realm Master K, James Surine, Tuxzek, Robert Berry, Brian Gatley, Carel Fransen, Dan Radford, Eugenio Monasterio, Conrad Hutcheson, Thor Johnson, Preston Coutts, Russell Ventimeglia, Jonathan Anders, Robert Martino, Brad Mauney, Bruce LeCompte, herbert Jacobi, Juan Carlos Belair, Adam Anderson, Joe Chatfield, Steve Sheets, Björn Morén, Claudio Tagliola, Tim McCloud, Mark Ross, Thomas Jegust, Mat Masding-Grouse, Brian Brunswick, Jacob Kromm, Asterion, Jan Stals, Josh Thomson, Haggo, Nicole Janée Vartanian, Martin Cortez, Robert, Petr Viktorin, Magnus Wittström, Richard Gillen, Brent Bushnell, Erebus Atrophyx, Hakan Alca, Hodge, Max Juchheim, Noah Shelton, Luke Martin, Malcolm Smith, Giacomo Russo, NecroNuke9, mentics, Mikhail, Rex Roof, Charles Putman, Dudley Fox, Jonathan Bastow, Boris Kraft, John Romero, Timothy Woodward, J. Gingold, Jason Broadley, stuart lees, Ray Shaw, Chad Towle, Diana L Thatcher, David Elies, John Myron, Julian Zottl, Murf, Noel Stave, Michelle Denise Norton, Luca S.G. de Marinis, Wei-Hwa Huang, Jim Groffen, Tony Abbey, Simon Olofsson, Stefan Pokorny, Mikolaj Podlaszewski, Sandra Basgall, Edward Groenenberg, Hafiz, Paul Hargreaves, @nt1, Tony L., Colin W. Brady, John Dodd, Harold Stein, Patrik Hanson, Korvus, Michael Popoff, Sae Hirak, David Self, David Hedvall, Cometary Orbit, Rolf Scheimann, Gardner Monks, Drew Bancroft, John Rudd (johnkzin), DrewSouth, Jeff Lowe, Simon Edwards, Allen Crimmins, Simon Burfield, John Cannon, Nathan Gregory Hubbard, Howard Winter, Jonathan Berry

Software

GNU Compiler Collection, MinGW-w64, Code::Blocks, Git, OpenGL, GLFW, GLEW, FreeType 2, Freetype GL, PortAudio, Ogg Vorbis

Copyright

VoxelStorm Ltd 2014-2017, all rights reserved