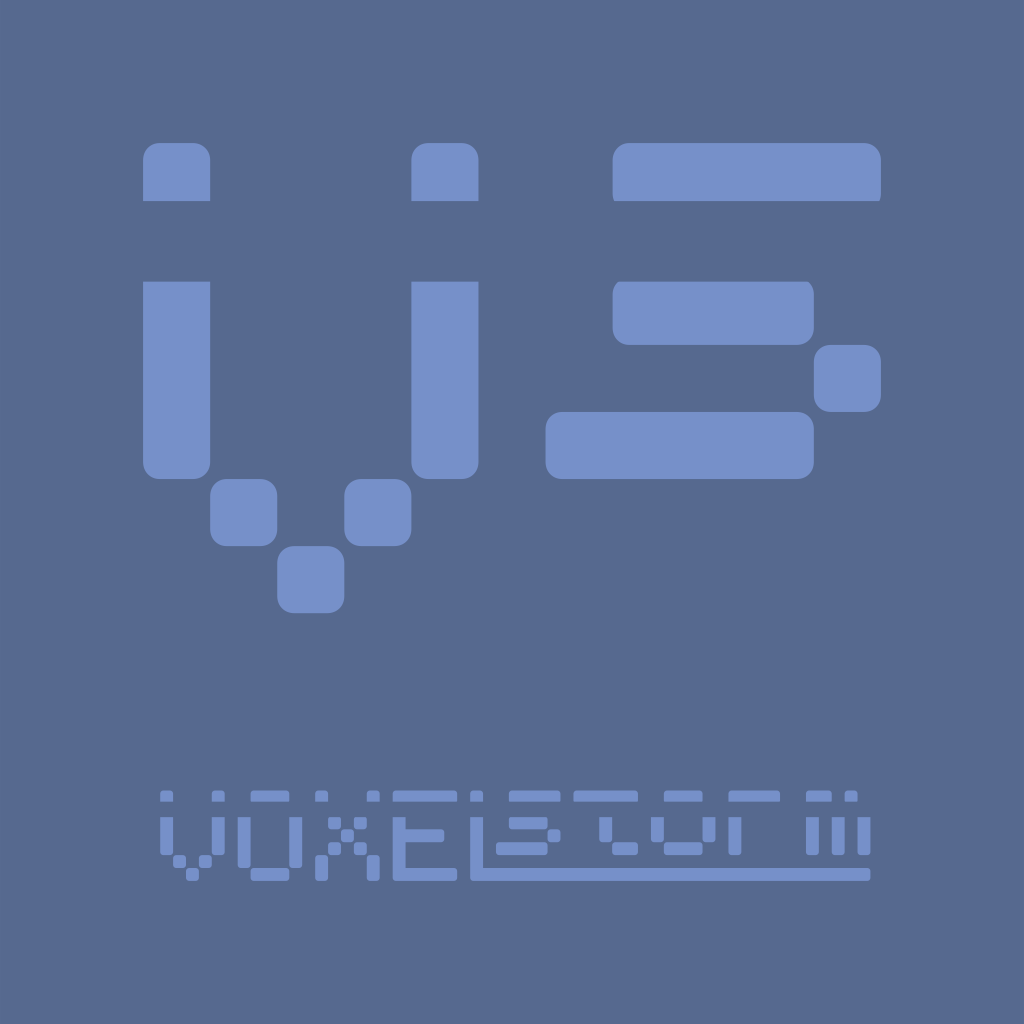 AdvertCity
Broke? Looking to work from THE SKY? Join us in AdvertCity! A huge, procedurally generated place, just waiting to be sold all kinds of junk by YOU!
AdvertCity is a cyberpunk advertising tycoon game. Explore a massive procedural city, and plaster your adverts all over it. Float around a retro vision of cyberspace and post links online. Watch the economy of the city evolve with the effects of your decisions.
Features
Massive procedurally generated cities in a procedural landscape.
Switch between meatspace and cyberspace at will to get a different perspective.
Manage an advertising empire, posting ads online and using physical advertising. Choose your clients and adverts wisely, as you have a reputation to uphold.
Influence the economy and growth of the city with your advertising choices.
Buy buildings and upgrade your headquarters to expand your influence.
Hire employees and unlock new advertising technologies.
Take over megacorporations and make the city yours!
Simultaneous synchronised soundtracks, an hour-long original music score featuring postrock, jazz and glitch elements.
Roguelike single-save system.
Beautiful graphics but runs great on older computers - it will even run on that old notebook where nothing else will!
Download for Windows, Linux or OS X.
Reviews
Get AdvertCity
AdvertCity is also available to download on the Humble store, and there are a small number of Collector's edition USB drives available.
---
AdvertCity Soundtrack
Deep atmospheric film noir jazz and postrock fusion mingles with beautiful analogue glitch electro.
A full album length original score, presented in two sides - Meatspace and Cyberspace - beatmatched for smooth crossfading.
A unique and rare work of art among game soundtracks, this album has attracted praise widely.
"Those of you who've been keeping up with AdvertCity already know that it has a fantastic aesthetic to it, and that cyberpunk look and feel transfers beautifully over to the music written for the game. Droning bass, piercing jazz samples, and trance-inducing beats make up what is one of the most unique and polished soundtracks we've seen in a while." -Cliquist
"One thing I am certain of is the quality of the game's electronic-jazz-noir soundtrack. Get a load of these dark and tasty jams." -Gizorama
"DorianSRed & Waveland's noirish ambience and dark, dense production will enslave you. It's a profound and stunning accomplishment, even as a standalone soundtrack." -JamSphere
There is also a limited run of Collector's edition CDs, a small number of which may still be available.
---
Development
The development timeline runs as follows:
The original build was created in just seven days for the Cyberpunk Jam in March 2014.
After our alpha build, we launched a successful Kickstarter in April 2014 to take the game into Beta and beyond.
The game then spent a year in full-time development starting May 2014, followed by closed beta testing.
The first full public version was released on the 17th of April 2015.
Development Blog
Some of the technologies used in development, as well as artistic concepts and inspirations for AdvertCity are discussed on the development blog under the AdvertCity tag.
---
Credits
Game by

Eugene Hopkinson (SlowRiot)
John Turner (Norgg)

Original Music by

Alexandre Caelles (Waveland)
Dorian Pilato (DorianSRed)

Additional Programming by

Lukas Niederbremer (FliPPeh)
Willem Mulder (14mRh4X0r)
Saleh Samee (stromhurst)
Rory Leech
Thomas Massari (Rei)

OS X Expertise
Events Assistance by

Sam Volkihar
Emily Von Brandrick
Sammy Anderson
Mike Byrne
Catriona Quin

Special Thanks to

Svetlana Hopkinson
Fred Levitan

Additional Megacorp Design by
Art Concepts by
Alpha Testers:

Austin Wonderly (lacrosse1991), PassiveFriendly, Matty Williams (MattyQ), Evan Markowitz (techkid6), Benjamin Schlossman (theschlozmeister), nodoka_miyazaki, Adam Taenas (SnappyMuppetman), Johnny Vineall (Sprazz), jonathanpanda, Rufas, TheDarkrai85, fmxstick, Anthony Marini (GodlyCheeze), de2354, Jack Nyder (dorn284), Hugo de Lacerda Andrioni (bhugoz), dl69, Rory Callan (The_Jackal_249), Ellen124, Noah Elliott (Liastrae)

Beta Testers:

Bernard Lacroix, Luke Grenness-Atkinson, Michael Nowaczyk, Lucas Hereld (duckman), Graham Tyson, Will Kilgore, Akinori Nagatani, Valery Strugov, Simon Smith, Daniel Cassidy, Dirk Jantke (Galomtala), Nick Rusnov, Ian Normile, Benjamin O'Hare, Gheorghie Lang, Chris Beadsmoore, Ian Normile, Bill Harris, Matthew Morrison (TeraTelnet), Richard Baister, Dmitry Shcherbakov, Aaron McCaskey (Bo the Wolf), John Redican, Rachel Yarrow-Hadfield, Sam Courtney, Kay Johnston, Wolfgang Heckewald, Eloran (Dragoworks), David Antosh, Adam Snetiker, Dom Hero Ellis, Alistair Buxton, Zachary Liebreich-Johnsen, Dimonte, Sean Malloy, Jonathan Nielsen, jason huskie, Harlander, UsF, Stephen Williams, Richard Mad Jax, keyers, maulet, Sebastien Berat, Nick Pfundstein, Chris Ward, Rift, Didrik Danger Viklund, True_poser, mario, Rik Eberhardt, Thrombar, Greg Polander, Nikolaus Rusalew, Brandon, Valdars, David Markham-Jones, Larry Weaver, John M. Hunton, Paul Krieger, www.gnut.co.uk, Alexis Ong, Donnchadh Kennedy, Chris Angelini, Simon Burfield, Benjamin Schutte, Phibrizo, Patrik Hanson, Anne Nonymous, Jordan Pennington, demonduo, Lee Fox, Jason Winkel, X5tink, Adam T., Smith, theSentinel, Mason Hodge, Jens, Gerald Koll, Sans-Culotte / fthtjyjy, cheesefaceman1

Additional support by

Alex S., Mark van Dijk, Christopher Berckmans, Nicholas Kirklin Hamil, Nick, Tamok, Tim Larkin, notwelshman, Nigel Leslie, James Ramirez, marqaha, Emily Hopson-Hill, Kevin Jaget, Zanthis, Matthew Rodgers, GPeterfreund, derblaueClaus, Ramius, Muddy, AndreasH, Xegeth, Laurence Stratton, Mike L, Vishal Shah, Billy Walmsley, Charles Fitt, Johan Halin, Jeffrey Heath Basurto, O. Amram, Tobias Kienzler, Terck, Richard, Evan Paterson, Stephen B Keith, Jordan Cunningham, CliffKicks, Sebastian, Max Juchheim, Sebastien Bartoli, Neil Bennett, Chris Hogan, Francois, Simon Carter, Calgamesh, Christoph Nelles, Tero Paananen, Koraction Jackson, Haggo, Michael Pleier, Tom Finlayson, Alexander Bogdanov, Harrison Myers, rhyssdd, Tony Harmelink, Mikhail Ushanov, Cai, Malgor, Stephen Lemelin, Fabiano Ferramosca, Crescent, B. Lahr, Robert Sanzone, SharpCarlos, Dassy, Steven Bakker, Nik Clement, Sean Coincon, Ricardo Previdi, David Plukaard, Brendan McGraw, Zachary Liebreich-Johnsen, William Taraldset, Graham Wallis, Gorbi, Matthew Starmer-Smith, Thomas Hooper, Rick Mason, poetfox, Bill Schneider, Scurra, foozzzball, John Maier, Simon Scott, Dirty Johnny, Victor Holmquist, George Lancaster, Ryan Muther, Brian Tartell, Daniel Munday, Hentr, Eric Fournier, ouglaaa, Ross, Timothy C. Rundle II, Tony McDermot, Thomas Rushton, Richard Gillen, Dawn_, Alex Turnpenny, Sean Brewer, Tim Skew, Lorgath, Rusty Larner, Robbie Boyter, Chris Miller, Alex Paven, Timmux, Willem Kupper, Karl Lundengard, William Plumley, Hamish Grace, Justin Vaughn, Elegant Caveman, Marco Farrier, Tribeofpinkafros, Orffen, Malcolm Lee, Seb, Francois Wirion

Software

GNU Compiler Collection, MinGW-w64, Code::Blocks, Git, OpenGL, GLFW, GLEW, FreeType 2, Freetype GL, PortAudio, Ogg Vorbis, LodePNG

Copyright

VoxelStorm Ltd 2014-2017, all rights reserved